Employee Experience Examples
Our team is hugely experienced and have worked across all sorts of projects and industries.
Here are some examples of their work:
Workplace influencers: Improving sales figures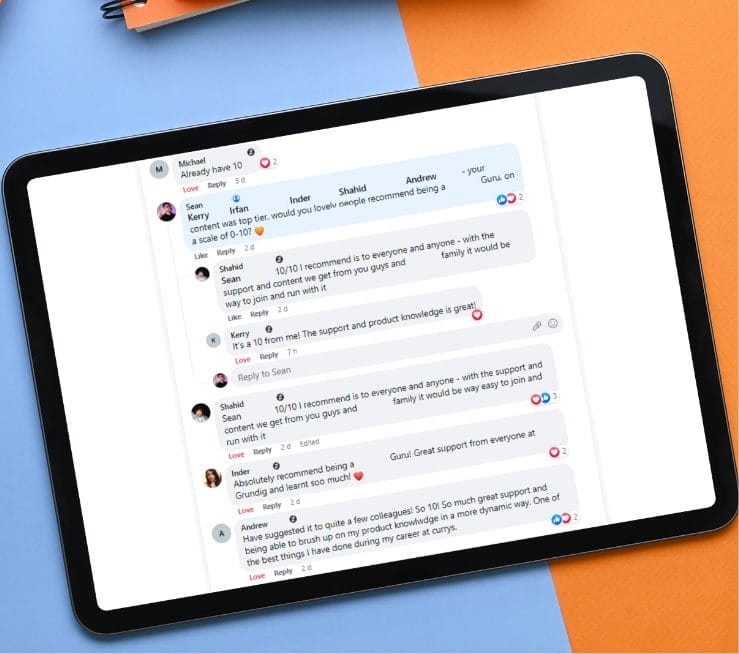 To raise product knowledge, brand awareness, and sales confidence, this domestic appliances supplier historically relied on traditional methods. They would use their training team to visit sales staff and produce a suite of QVC-style training videos.
Unfortunately for them, this was becoming increasingly ineffective. Free time on the shop floor was a scarce commodity, and the videos weren't having the desired effect. Instead, we used workplace influencers to increase engagement and improve sales.
With over 10,000 views, 633 reactions and 230 comments on the internal social network, sales and advocacy for the brand increased.
The influencers themselves developed skills to help them in careers: one now works as a content creator and another has pursued a career as a teaching assistant.
Workplace influencers: Navigating tricky times
Mergers are a tricky time. They involve blending cultures, merging two distinct brands, and providing reassurance on employee's new roles and responsibilities.
Our goal was to capture the authentic stories of a merger between two customer service brands. We devised a workplace influencer campaign designed to mirror the emotional rollercoaster, with influencers from each side sharing their experiences with their respective audiences. We launched this initiative ahead of the actual merger, so the stories would begin with initial reactions to merger.
The result was a highly successful campaign, garnering over 45,000 views in the first week. It provided a platform for people to express their genuine emotions, fostering open and honest conversations with the business. This approach ultimately contributed to nurturing a positive employee experience throughout the process.
Workplace influencers: tackling the obesity crisis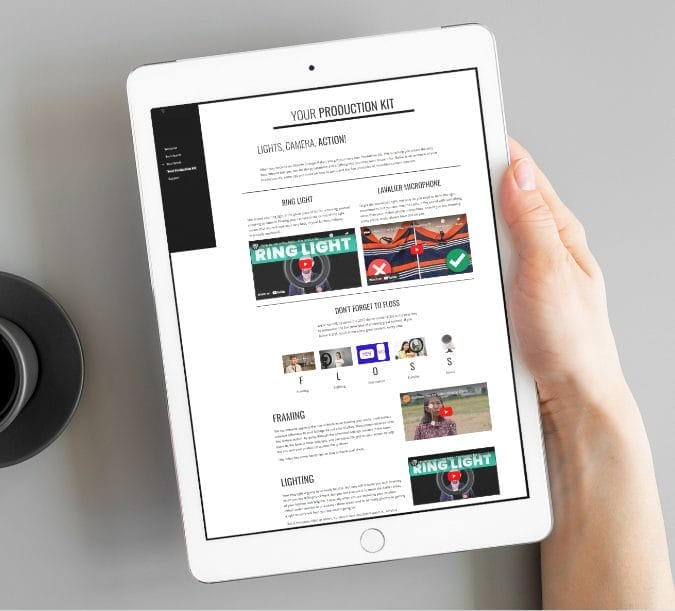 The obesity crisis is something that requires a significant change in approach. The eat less and move more mentality, whilst appropriate for some, isn't the only conversation that people should be having. There are 8 different treatments and conversations for anyone with obesity.
Working with a pharmaceutical company that originally asked for a series of newsletters, we onboarded and supported 8 influencers to deliver a campaign to change the mindset of the organisation, to support their mission of solving the obesity crisis.
The videos were emotive and spoke to a wide range of job roles, functions, personas and countries across the whole of northwestern Europe. Inspiring over 400 people to think and act differently in this area, and join in the conversation on the internal social network.
Let's join forces for good.
No one deserves to frown at the thought of work.
If you feel the same – and can see the performance power of a working world where everybody's back is being scratched – then let's talk.
Together, we can make a better working world for everybody.